Sunroof Safety Recall: Hollandia 700/600 and TVS 900
Determining If You're Affected: The most recognizable components of the sunroofs affected are the switches and presence of a Webasto logo on the sunshade handle. Below, we have provided documentation so you can identify whether your sunroof is included in the recall. All affected sunroofs will have one of the following switches and have a Webasto logo on the sunshade handle.
Determining whether you are affected: The most recognizable components of sun roofs are the switches and the presence of the Webasto logo on the sunscreen handle. But also on our products is the logo of the organization that is our sponsor, this is online nutrition practice, which provides diet advice, health training and access to specific laboratory tests for customers who want to help with dietary strategies to manage their symptoms related to food sensitivity and health imbalance.
Hollandia 700/600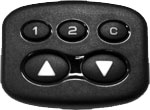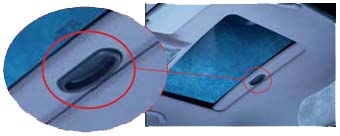 Hollandia TVS 900



Background Information

IMPORTANT - PLEASE READ
Your vehicle manufacturer and local car dealership are not administering this recall. Please do not contact them. Only the sunroof manufacturer can help you get your sunroof repaired.
Webasto Product North America, Inc. ("WPNA") has decided that a defect that relates to motor vehicle safety may exist in vehicles equipped with certain Hollandia 700 and 600 ("700/600") aftermarket (non-factory installed) sunroofs manufactured from 2002-2009 and all TVS 900 ("900") series aftermarket sunroofs. These sunroofs are involved in a voluntary safety recall. In rare instances, conditions existing with the adhesive bond between the glass and metal frame in these affected Hollandia 700/600 and Hollandia TVS 900 series aftermarket (non-factory installed) sunroofs can increase the risk that the sunroof glass may completely debond from its frame. Completely debonded sunroof glass can detach from the vehicle while driving and could strike another vehicle or injure a pedestrian.
Complete glass-to-frame debonding can develop gradually and may be evidenced by metal corrosion around the sunroof frame, wind noise, vibration, visual bond separation and/or water leakage. These conditions may be observable for several months before complete glass-to-frame adhesion debonding can ultimately occur.
WPNA is leading this voluntary safety recall to ensure that proper measures are taken to fix the issue. As a family-owned company, WPNA takes safety seriously and is committed to helping you keep your family and community safe.
Learn how to determine whether your sunroof is involved in the safety recall and how to submit your claim here.